What's the best way to whiten your teeth at home? Many people seem to be searching the very same thing because this is a common dilemma nowadays.
For starters, we are a coffee-loving bunch. We also enjoy occasional red wine, lattes, smoking, and other activities that cause stains on our teeth. The truth is that the only way to avoid the discoloration is to eat food and drink liquids that are colorless… and what kind of life would that be?
So people forego that notion and just live life (and do whatever they want) even if it means having yellowish teeth as a result.
According the experts, there are two types of discoloration of teeth. There's intrinsic and extrinsic staining. The former is deep down and can be attributed to medications, long term and excessive wine drinking, and genetics. The latter, on the other hand, is superficial. Only someone with a trained eye can identify the kind of staining that you have.
The good thing is that you can do something about extrinsic staining at home. But as early as now, you need to know that the success of this endeavor largely depends on the strength of your enamel.
Those whose teeth are more porous will see better results as their teeth are more receptive to bleaching products. They whiten faster BUT stain faster, too. So, you need to be more cautious with what you are doing.
We think we had enough chit chat. It's time that we tackle what's the best way to whiten your teeth at home. We are excited. Are you?
What's the Best Way to Whiten Your Teeth at Home?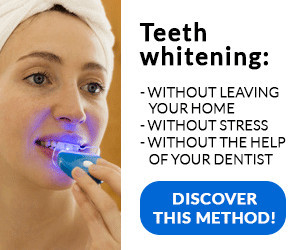 There are actually numerous ways to do that. Here they are:
Natural Remedies
We can recommend three under this category. There's coconut oil and activated charcoal. Many people swear by oil pulling using coconut oil. To do oil pulling, you need to swish or swirl the oil in your mouth for 20 minutes. Just that.
Doing so lessens bacteria on your teeth, which does something for your whitening effort. However, it will take lots of oil pulling to see significant results. The same thing happens when you brush using activated charcoal.
Better yet, you can load up on your fruits and veggies. Raw and crunchy fruits and vegetables can help remove plaque from your teeth. Examples are strawberries and pineapples.
For strawberries, you need to smash it and combine it with baking soda. Use it as your toothpaste, but limit usage to a few times a week as too much use CAN damage your teeth. The reason this can work is the strawberry's malic acid. It is said to lighten the discolorations.
Pineapples contain bromelain, which is an enzyme that is also used in toothpaste.
Whitening Strips
What's the best way to whiten your teeth at home? For many, it's whitening strips. These are small plastic strips that you stick to your teeth. They are covered with teeth-whitening gel that has hydrogen peroxide in it.
You leave the strips on your teeth for 45 minutes or so. As per the users, they say that the results are impressive.
Whitening Pens
There are a lot of these available today. They work, but they are more effective on those who already had their teeth professionally whitened. The effect does not last really long, and they are best for retouch.
Baking Soda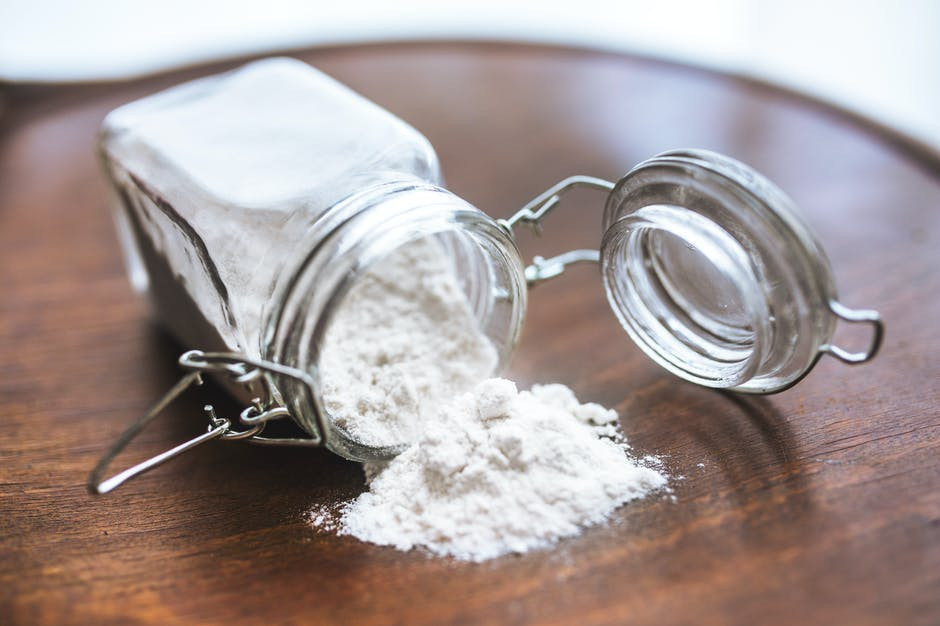 You need to combine a tablespoon of hydrogen peroxide and slowly add baking soda until you create a toothpaste-like consistency. Use the mixture as your toothpaste and brush your teeth.
This is said to be really effective. Plus, it is safe as baking soda gently erases stains without damaging your teeth. The combination is a potent one as it gives off oxygen molecules to disintegrate the stains.
Whitening Lights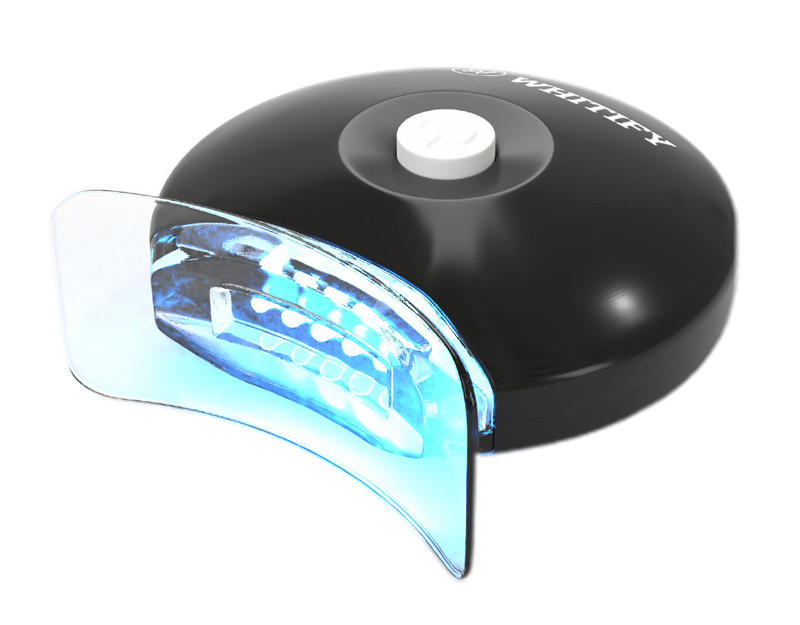 This one mirrors the effects of the professional whitening procedure that you can only get from your dentist. In that procedure, you will be required to sit for about an hour in UV light.
The home version of those lights work, but not the same as your dentist's procedure. The more exposure to light you get, the whiter your teeth become. If there's one example of whitening lights we can give you, it's Whitify.
What Is Whitify?
What's the best way to whiten your teeth at home? For us, it's something that we can simply do at home without any professional help.
Whitify claims that you can easily do their procedure at home and that you can see results in as early as 6 days.
What Is in the Kit?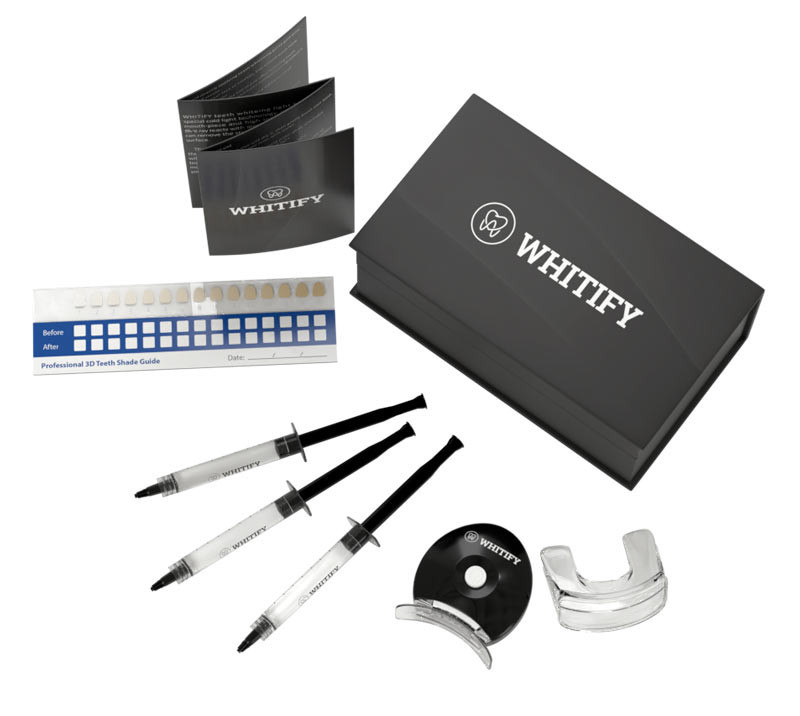 You will get the following when you buy the Whitify Kit:
LED lamp
Whitening gel
Elastic mouthpiece
Progress tracker
User manual
The LED lamp triggers the ingredients of the whitening gel and speeds up the whitening process. The gel has natural ingredients such as aloe leaf juice extract, pomegranate seed extract, and menthol. It has refined soda, but it does not have hydrogen peroxide.
Why? The manufacturer knows that this is a common ingredient in their competitors' products. They decided not to add this to the product as it is harsh and might damage the enamel in the long run. They opted to use safe, but still effective ingredients in their formula.
How Do I Use It?
Here are the steps you need to follow:
Brush your teeth and rinse off.
Attach the mouthpiece to the LED lamp.
Put a small amount of the gel to the mouthpiece. About 1/4 of the syringe will do and make sure that the gel will only cover your teeth. Be careful to not let the gel touch the gums.
Position the mouthpiece in your mouth and turn on the lamp. Remove the mouthpiece if the gel touches your gums. Wipe off the excess.
Leave the mouthpiece in your mouth for 15 minutes. Don't worry. You can still do whatever you want except eating.
Take off the mouthpiece and rinse it off.
Remove the lamp from the mouthpiece.
Don't forget to wash your mouth thoroughly.
But wait. Do I need batteries for the lamp? Yes, you do as the lamp is battery-operated. Just don't forget to remove the plastic surrounding the battery prior to your first use.
Many people have been asking if the LED lamp is enough to whiten the teeth. The answer is NO. The gel contains the whitening properties. The lamp just helps in boosting the whitening process.
So how often do I need to use the kit? You can use the kit if you think that you need to address the discolorations again. The manufacturer recommends that you do the process once every 3 to 6 months.
You also need to know that this product does NOT whiten teeth crowns, but it can be used for teeth fillings. It is not recommended to those who are wearing braces though. The company also discourages those with heavy tetracycline discoloration as the product cannot handle it.
Another usual question is if the product can cause sensitivity. The manufacturer claims that they avoided harsh ingredients to make sure that your teeth stay healthy. However, each set of teeth reacts differently to different products. Some people may feel okay while others might feel a slight discomfort.
How Much Does It Cost?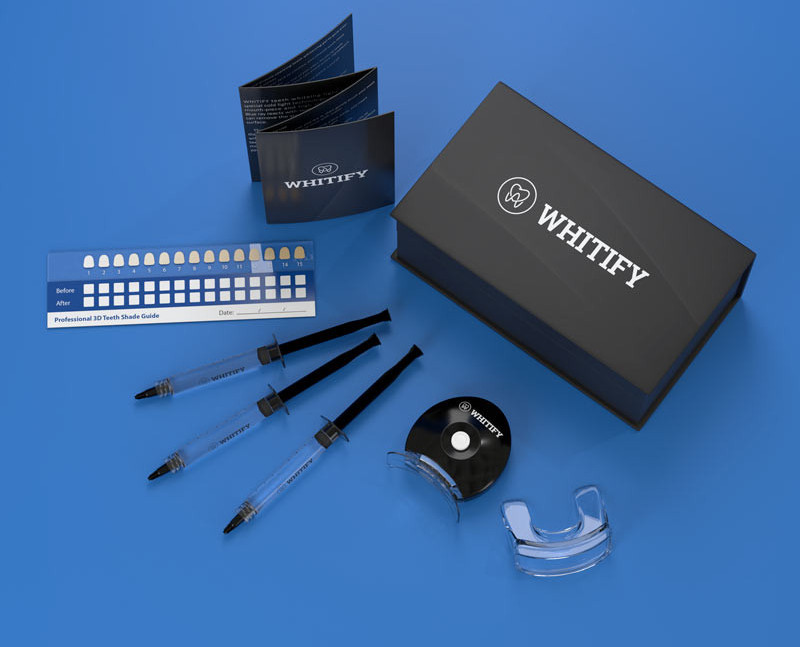 You can buy the Whitify kit or the basic set for only $55. If you need more whitening gel, you can buy the refill kit for only $23. If you order 2 refill kits, you get to avail their free shipping offer.
To ensure the authenticity of the product, we suggest that you buy from their official website.
What Do People Like About It?
For starters, you don't need to go to the dentist to have the procedure done. Here's more:
It's a cheaper alternative.
You don't need to go out of your home.
There is no hypersensitivity as a result of usage.
It is easy to use and fast.
You get your confidence back.
Best of all, you get to flaunt your beautiful smile.
Conclusion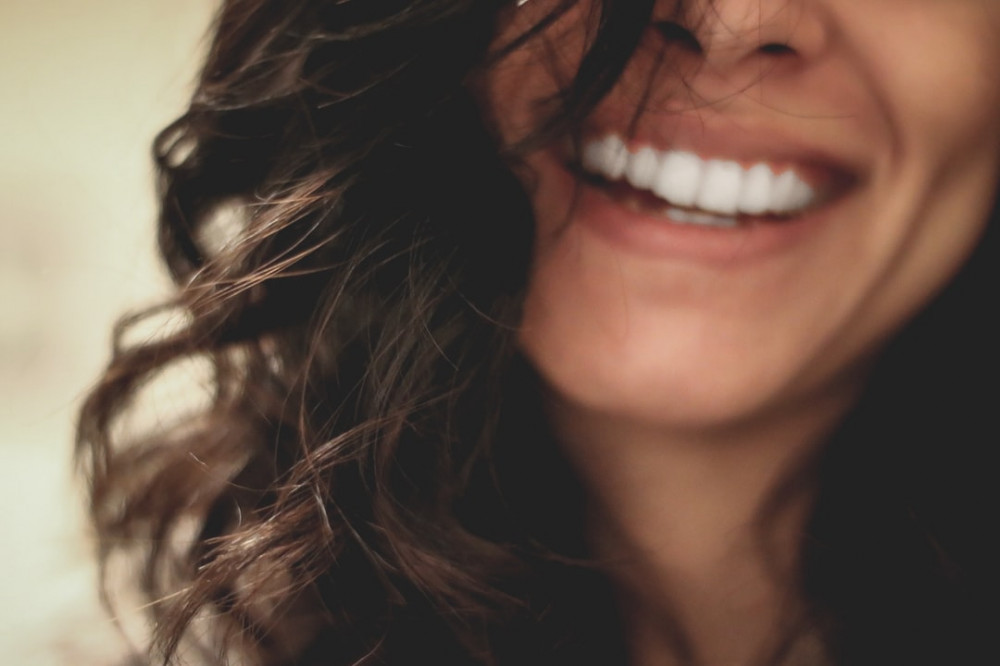 What's the best way to whiten your teeth at home? There are tons of different ways as we have already laid out in this post. Now, it's just a matter of deciding. Which do you think will work for you?
You can go for the natural methods or use new techniques such as whitening lamps like Whitify. In this review, we can confirm that it is easy to use and that you don't need to leave the comfort of your home to have your teeth whitened. Those already qualifies the product as an answer to the question "what's the best way to whiten your teeth at home?"
However, it is worth mentioning that people react differently to the products that they use. What may be effective for one might not be for others. We suggest that you try the product with caution. Also, no amount of teeth whitener will work if you still continue your teeth-damaging lifestyle.