Are you looking for safe weight loss pills? In this article we'll describe how to choose the safe weight loss pills.
How to Choose Safe Weight Loss Pills?
Due to the many weight loss pills on the market, it is hard to know which one will be safe for you. Depending on the condition of your health, weight loss pills can pose a number of risks. That is why it is important to involve your doctor in your decision to embark on a weight loss journey using pills.
It is not enough to take weight loss pills. You have to be careful while choosing pills to help you with your weight loss needs. While you should essentially take pills that have been proven effective they should also be safe.
If you have never bought weight loss pills don't worry. There are things to look for when buying weight loss pills even for those without prior experience with these products.
The following tips should be able to help you find and choose safe weight loss pills:
Safe Weight Loss Pills – Natural or Synthetic?
There are two main types of weight loss supplements: all-natural pills and those made using synthetic ingredients. The type you choose will determine whether you have a safe product or not.
The safest weight loss pills are those made from organic all-natural ingredients. Apart from being less expensive, herbal weight loss supplements hardly cause any side effects.
Of course, herbal weight loss pills don't promise overnight results, they are effective in the long-run. They include ingredients that burn fat and also suppress appetite.
Synthetic weight loss pills are also very effective, although they have a number of side-effects. They may cause headaches, irritability, dry mouth, anxiety, nervousness, nausea, constipation, abdominal pain, diarrhea, and change in stool color and consistency.
What's Your Doctor's Opinion?
Before you start taking weight loss pills, you need to talk to a qualified physician, trainer or dietician. That is in a bid to avoid some of the problems that may arise in the long-run.
Professionals understand how weight loss pills work and can advise you on which weight loss pills to use and which to avoid. If anything, the doctor may caution you against taking supplements containing certain ingredients depending on your health condition.
This applies to both the all-natural and synthetic supplements. Even for the herbal weight loss pills, there are ingredients that may cause an unpleasant reaction in some of their users.
To avoid the pitfalls of unwanted reactions, ask your doctor to guide you as you embark on the weight loss journey.
The doctor will want to know the individual's and family's medical history, known allergies to medical products, medicines currently in use, as well as additional weight loss strategies.
What Do Reviews from Previous Users Say?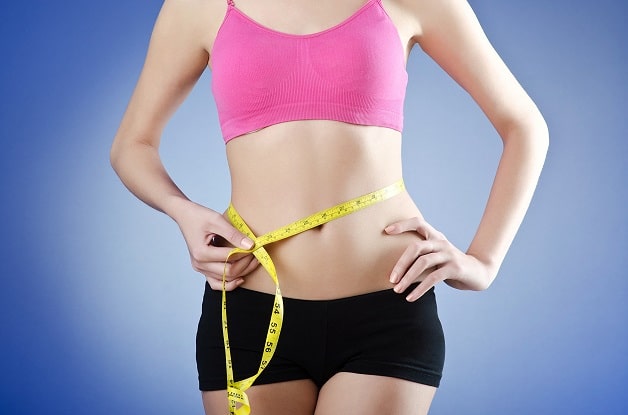 To be sure, if you are buying safe weight loss pills, you need to read the online reviews left by previous users of the product. Of course, you should expect both positive and negative reviews.
While some people will praise the products, others will bash them for not being the miracle pills they expected. Sift through to see which ones of the reviews are giving an honest assessment and those which are outright malicious.
Safe weight loss pills are best assessed by reading the side-effects that some of the customers might have suffered.
In addition to customer reviews, there are a number of dedicated websites which have given in-depth analyses of some of these supplements. You will read about the product ingredient lists, possible side-effects, and user experience.
The good thing is that these reviews are majorly unbiased and objective and thus can be trusted to serve as guides to buying safe weight loss pills.
Are the Ingredients Safe?
Weight loss pills are made using more than one hundred different types of natural and synthetic ingredients. It is, therefore, important that you go through the ingredient list just to be sure that you are taking something safe.
Safe ingredients are normally found in all-natural weight loss pills. They include chromium, chitosan, calcium, caffeine (in small doses), and kidney bean pod. These have been clinically tested and found to be safe for human use. Others which are safe when taken in small doses include green tea extract, green coffee extract, and raspberry ketone.
Check out for the inactive ingredients since these weight loss pills may contain known allergens such as soy, rice, and wheat. Also, even some safe weight loss pills may cause nausea, bloated stomachs, and headaches.
If you come across weight loss pills with labels containing generalized ingredients such as "fat-burning products", "weight-loss supplements" or "energy boosters", that is a red flag. Avoid such supplements since these terms are only used to hide harmful ingredients.
Are the Dosages Clearly Marked?
Before you buy weight loss pills, go through the nutrition facts to find out how much of the active ingredients are contained in each pill. That way, you can be sure if the pills are going to help you lose weight.
It is also important to know how many of the pills you should take after how long. If the dosage is not made clear, you risk taking too few or too many pills and endangering your life.
Are Weight Loss Pills Safe for You?
Although you may really want to use weight loss pills, they may not be entirely safe for you. It all depends on your personal and family medical history. It is advisable that individuals with high blood pressure, diabetes or heart disease avoid weight loss pills of any type.
Pregnant or nursing mothers should also avoid taking weight loss pills, because their safety cannot be guaranteed. Most of the products have not been tested for pregnant mothers and should be avoided pronto. Instead of risking your health with the pills, ask your doctor to advise you on the diet that will work best for you and the unborn child.
Individuals who plan to have surgery should avoid taking weight loss supplements as the ingredients can interfere with anesthesia, medications or blood clotting. This may cause at the time of surgery and thereafter.
Safe Weight Loss Pills – Conclusion
Getting safe weight loss supplements is very possible if you follow each and every one of the tips suggested in this write-up. You don't want to endanger your life by making the wrong choices. Remember, weight loss is not a do-or-die affair and should be approached holistically and cautiously. You are better off safe than sorry.
If you're looking for some safe and healthy weight loss pills that work, check out these reviews of weight loss pills with green tea.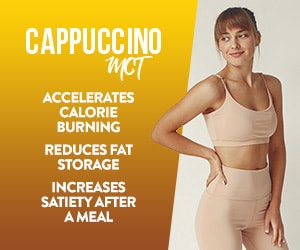 Our Recommended Weight Loss Pills
You can buy Silvets Pills from the official website here
Read our Silvets Review to learn about our recommended weight loss pills.