In a perfect world, we would not need fat blocker pills to indulge in carb and fat-loaded food daily. We can eat all day, every day without having to worry about the calories. We can munch on pasta, pastries, and sweets guilt-free (and without the added inches to our waist if I may say).
Unfortunately, we don't live in a perfect world… and everything we eat gets absorbed by our bodies no matter how fervently we protest to it. The good thing is that health experts all over the globe find ways so we don't miss out on those scrumptious and mouth-watering meals on cheat days.
Wait, you are not aware that fat blocker pills exist? Yes, they do, my friend… and you are missing out on a lot if you have not tried even one of those fat blockers that work.
This post aims to lightly discuss what fat blocker pills are and how they work, their safety, ingredients that we need to avoid, and a brief review of 3 of the most talked about fat blockers that work.
If you need to go to a specific topic, feel free to jump using our table of contents. Otherwise, let us start with the discussion.
Fat Blocker Pills Defined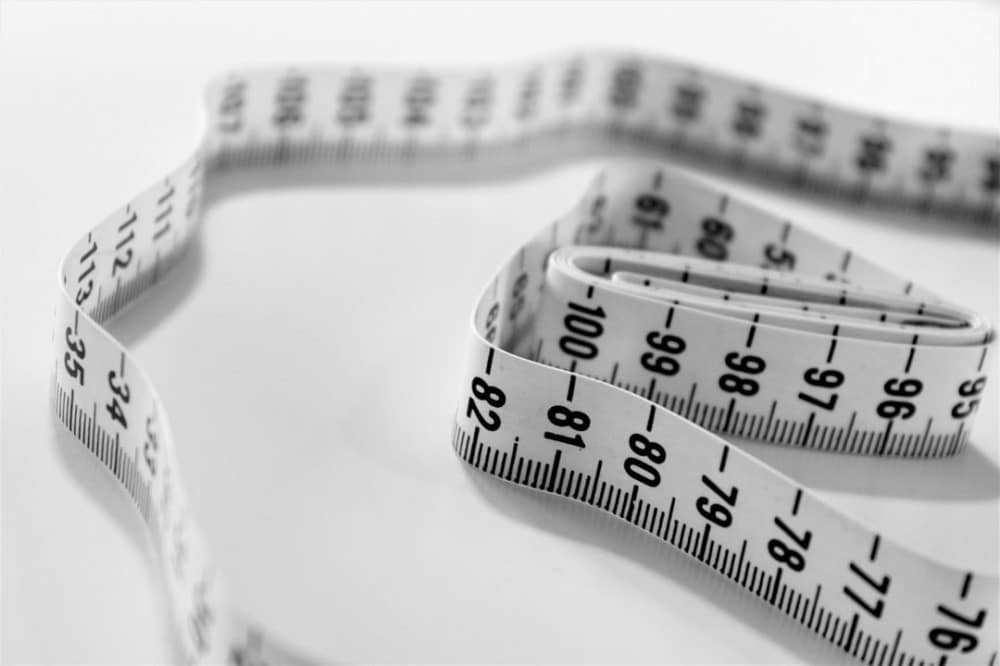 Fat blocker pills were originally designed to complement weight-loss programs such as low-fat, low-calorie diets.
These pills inhibit the intestinal enzyme called lipase to lessen fat absorption. This enzyme is mainly responsible for breaking down fat into tinier parts. Fat blocker pills block the absorption of up to 25% of fat when consumed with a meal.
But do fat blocker pills melt the fats you already have? The answer is no. Fat blockers, as the name implies, only block or prevent the fat from being absorbed so this means that you can only achieve mild weight loss. Unless, of course, you eat balanced meals and exercise along with consuming them.
Regrettably, even fat blockers that work come with adverse effects. You might have a loose bowel movement, oily stool, or sometimes, trouble in controlling bowel movement. Other possible side effects include anxiety, headaches, stomach ache, and irregular menstrual period.
There are also a few who reported experiencing vomiting, appetite loss, itching, and rashes. If you see any of these signs, contact your physician at once.
Are Fat Blocker Pills Safe?
The Food and Drug Administration (FDA) has expressed their concern regarding this. The market is saturated with weight loss pills that promise miracles, but have ingredients that have not been thoroughly tested or outright banned from being used.
In addition to that, the pills are sometimes filled with ingredients that are taken from approved medications that are for treating other illnesses. Those ingredients often come from medicine for depression, high blood pressure, and more which can lead to effects that are ultimately detrimental to your health.
Be On the Lookout For These Ingredients
There are ingredients that are more hazardous than others. One is the ephedra or ephedrine or ma huang. It is prohibited because it leads to high blood pressure, irregular heart rate, heart attacks, strokes, and seizures.
Other pills use bitter orange, which is a replacement for ephedra. It has the same effects so also watch out for this one. Last is Phenylpropanolamine or PPA. It can cause high blood pressure and/or stroke when used together with other nasal congestion medication.
3 Fat Blockers That Work
Now that we know what fat blocker pills are and how they work, let us now go into reviewing some of the most talked about options that we have on the market today. ­­They are the following:
Orlistol BlockerDrops – is a unique sublingual drop because it blocks both carbs and fats. How cool is that? By the way, sublingual drops are to be administered through the tongue. The drops work in minutes, so they are twice more powerful than tablets.
With this, carbs and fats easily pass through the body before they are broken down for storage. Additionally, BlockerDrops suppress appetite so that you don't eat more than you need to. You also get to avoid tummy issues as with swallowing capsules.
Users find that this is most helpful during planned cheat days or you don't suffer much damage as you ingest the calories. Many also complimented that this works great for those on the keto diet as you will be aided to reach ketosis faster.
The manufacturer also boasts that the product is proudly made in the USA and in a high standard facility with Good Manufacturing Practices (GMP). Furthermore, the ingredients come from FDA approved suppliers to ensure safety.
The main ingredients include aloe vera extract, apple cider vinegar powder, california buckthorn, chitosan, garcinia cambogia extract, and phaseolus vulgaris.
What we love about this:
Cleanses your digestive tract
Helps with delayed stomach emptying
No stomach aches
Helps block fat and carbs off during cheat days
Helps curb hunger
Takes effect faster than pills
Money back guarantee
What we wish to change:
Frequent bathroom visits due to stimulation of colon
Less convenient to carry than pills
Might cause gas
It currently has 838 reviews, 4.2 out of 5 stars on Amazon which is really interesting. You might want to check this one out.
Click Here to Buy Orlistol BlockerDrops on Amazon
Fattache Weight Loss Supplement Pills – are high fiber fat blocker pills that contain natural ingredients. They are also made in a GMP certified laboratory and have conducted independent clinical studies to prove their worth.
This is one of the many fat blockers that work for both men and women. They have been selling their product in more than 30 countries for over 20 years.
Its ingredients are apple pectin (fruit), chitosan, gelatin, karaya gum (sap), magnesium stearate, psyllium seeds (husks) powder, and vitamin C.
You only need to consume 2 capsules 15 minutes prior to your meals. Don't forget to pair the fat blockers with 8 ounces of water.
What we love about this:
Responsive customer service
Breaks plateau so you can continue with your weight loss effort
Keeps appetite down
Lower priced than others
Can increase energy
Money back guarantee
What we wish to change:
Bathroom visits
Possibly too much energy
As of writing, it has 24 customer ratings and 4.2 out of 5 stars on Amazon.
Click Here to Buy Fattache Weight Loss Supplement Pills on Amazon
Keto-Fast Garcinia Cambogia – is a health supplement that contains 60% HCA. HCA or hydroxycitric acid is Garcinia Cambogia's active component. This ingredient is said to inhibit citrate lyase, which is an enzyme that makes fat. In addition to that, the ingredient also increases serotonin levels that tells your body that it is NOT hungry.
This is considered as one of the many fat blockers that work because it keeps both carbs and fats from being absorbed. Moreover, it improves your mood while keeping the added weight off.
The product is also made in the USA like the previous items in this list and offers a 60-day satisfaction guarantee. It has different ingredients from the other two though. It has calcium carbonate, chromium amino acid chelate, garcinia, and potassium chloride.
It only has 8 ratings, but it is, surprisingly, Amazon's choice.
What we love about this:
Curbs hunger
Enhances mood due to more energy
Click Here to Buy Keto-Fast Garcinia Cambogia on Amazon
Conclusion
Maintaining your ideal weight can be challenging, so using fat blockers is extremely inviting. However, many fat blockers promise the world but fail to deliver. Thus, it is best to be more discerning. Know what fat blocker pills are and which ingredients to avoid to stay on the safe side.
Do fat blocker pills work? Yes, they do, but they only help people temporarily. The weight you shed off might come back if you maintain your sedentary lifestyle and continue with your poor choice of diet. In a nutshell, there is no single pill that can help you if you won't help yourself too.
Apart from choosing from the fat blockers that work in this post, you need to work hard too to keep the weight off. Also, as with any reviews that I have written, please consult your doctor before making extreme changes and trying out any supplements for your safety.
Click Here to Read About Carb Blocker Pills