What is the best eyelash enhancer? Obviously the one that works and does not cause any side effects, like irritation or allergy.
Below is the review of 5 best eyelash enhancers currently on the market, in my opinion.
Miralash Eyes Enhancer (recommended)
This is my favorite enhancer because it works quite fast. You can see the positive results, after a few weeks, and 3 months have been usually enough to have beautiful and long eyelashes. After that, you can maintain the beautiful look by applying the enhancer 2-3 times per week.
It's enough to apply Miralash once a day, and it's very easy to do it with the Miralash applicator. One bottle of Miralash should last for over 3 months, so actually the price of Miralash is quite competitive, comparing to some big brand enhancers.
1 bottle cost $45, but you can save by buying 3 bottles for $109, which includes free delivery.
I have written more comprehensive review of the Miralash Eyelash Enhancer here.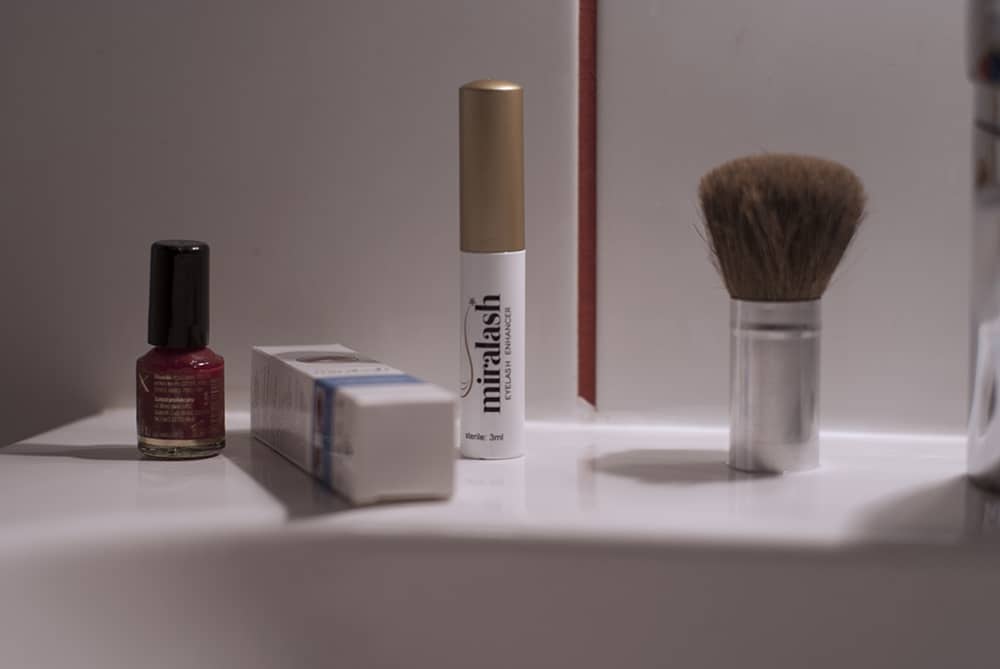 Click Here to Visit Miralash Official Website
Idol Lash Eyelash Enhancer
There are many eyelash enhancers and serums for sale, but not many of them have all-natural ingredients. Idol Lash Enhancer is one of a few enhancers without any artificial ingredients.
The Ingredients
Kelp Extract
Honey Extract
Nettle Extract
Chamomile Extract
Alfalfa Extract
Thanks to those all-natural ingredients the enhancer does not irritate eyes.
The Main Pros of Idol Eyelash Enhancer
Longer, thicker, darker and fuller eyelashes in a few weeks.
You can use it on the eyebrows too, and it does work on the eyebrows too.
Very easy to apply, just once a day, before going to bed.
Clinically proven to increase the eyelash density up to 82%.
The eyelash enhancer verified and recommended by doctors.
Tested to be completely safe.
Money back guarantee.
The Main Cons
The product can be purchased online only.
The Price
The product is sold in 3 packages:
Best Value Package – Buy 3 bottles, get 2 free. It costs $119.85 ($23.97 per bottle), and it's a 6-month supply.
Tier 2 Package – Buy 2 bottles, get 1 free. It costs $79.90 ($26.63 per bottle), and it's a 3-month supply.
Tier 1 Package – 1 bottle for 1-month supply, which cost $39.95.
On the official website here, you can often find some Free Pack Offers
Eyelash Lash Hair Growth Serum
This Eyelash Lash Hair Growth Serum is #1 Amazon best selling product. It got 2018 International Natural Health and Beauty Award. It's a product of NYK1, the trusted British brand.
It works for eyelashes and eyebrows. It works by removing old hair follicles, which results in more blood and oxygen flow to the roots. This causes the growth of beautiful long eyelashes and eyebrows.
The important thing is to apply the serum every day, because otherwise, the growth will be very slow. You can expect some good, visible results after using the serum for 6-8 weeks. But it must be applied twice daily, in the morning and at nighttime.
The Main Pros of Eyelash Lash Hair Growth Serum
Beautiful, long eyelashes and eyebrows.
No harsh chemicals.
It does not change eye color.
Up to 3 times longer eyelashes.
Easy to apply.
4-star product on Amazon.com
The Main Cons
It must be used every day.
It can be itchy for some women.
Click Here to Learn More About Eyelash Lash Hair Growth Serum
Hairgenics Lavish Lash
Hairgenics Lavish Lash is another Amazon bestseller. It's 4.5-star product, with almost 6 reviews, mostly positive ones. It's a botanical serum.
The product is hypoallergenic, non-irritating, clinically tested, and also tested by dermatologists and for allergy too. It has never been tested on animals.
It's manufactured in the FDA certified lab. It must be used for 60 days to see the results. It's easy to apply, and must be applied daily, at nighttime only.
The Main Pros of Hairgenics Lavish Lash
Money back guarantee.
Lots of satisfied customers.
It increases the length and thickness of eyelashes and eyebrows a lot.
Very easy to apply.
The Main Cons
It must be used for at least 60 days to see some great results.
Click Here to Learn More About Hairgenics Lavish Lash
La Luire Eyelash Growth Serum
This is a 5-star product on Amazon, with 88 positive reviews. It's becoming more and more popular because of the quality and low price. La Luire Serum is made in France.
The Main Cons of La Luire Eyelash Growth Serum
One tube lasts for 6 months!
You can see the results after 10 days, but to see some serious length increase, you must use for 3-5 weeks.
Organic serum, does not cause any irritation or allergies.
Made in FDA certified labs.
Clinically proven to stimulate hair growth.
Easy to apply with the soft applicator.
The Main Cons
You must use 2-3 bottles to complete the whole course of treatment.
Click Here to Learn More About La Luire Serum
Summary
The products reviewed here are currently the best eyelash enhancers on the market, and all of them can be easily ordered online. If you have some other favorite eyelash enhancers, please comment below.
Click here to buy Miralash – the recommended eyelash enhancer.