What is the best green tea for weight loss? The Chinese have used green tea as a beverage for centuries because of its many health benefits. This drink contains a lot of antioxidants that benefit your health. But green tea can also be used as a natural aid to weight loss. It has the effect of revitalizing the body's natural fat burning process, thus helping individuals lose weight.
This is how to know that you have the best green tea for weight loss:
Fat Burning Properties
Do you love the great flavor of green tea? Well, that's not all there is to this beverage. It contains a number of water-soluble bioactive substances that help you in a number of ways once they get into the body. Top of the list is caffeine, which is a stimulant that helps improve the fat burning process. If you are going out to exercise, caffeine will keep you going for longer than usual.
Green tea also contains a number of antioxidants, especially one known as catechins and Epigallocatechin Gallate (EGCG), which are known to boost metabolism. This reduces the number of calories that end up as fat deposits. It also targets fat cells right from where they are located. Take green tea either as a supplement or a beverage and you will enjoy the same results.
Ability to Target Fat
It is not possible to burn fat without first breaking it down right in the fat cells and moving it to the bloodstream. Green tea contains strong antioxidants such as EGCG, which helps increase the amount of norepinephrine hormone, which triggers the process of breaking down fat in the fat cells. The more the amount of this hormone in the body, the more fat that would be burned down.
Caffeine supports norepinephrine hormone in the whole fat burning process. The best green tea, therefore, ensures that your body burns a little bit extra fat by releasing it into the bloodstream. Once the fat gets into the bloodstream, it can only be used to provide energy to the body.
Helping You Burn Fat During Exercise
There is a reason why many weight loss supplements always contain some green tea. That is due to the reason that green tea is very effective when it comes to heightening the fat burning process during exercise.
Several research studies have been done on this. An example is this study in which men who exercised after taking green tea extract lost up to 17 percent more fat than those who did not use the supplement.
Clearly, green tea has the ability to increase the fat burning effects of exercise. In another eight-week study, green tea was shown to have the ability to burn fat both at rest and while exercising. That is why you should consider using green tea to enhance the fat burning exercise during exercise.
Helping Boost Your Metabolic Rate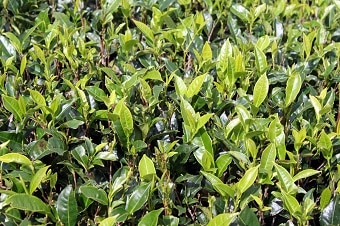 Even during rest, the body keeps burning fat. You could be sitting or sleeping, but your cells keep burning energy through billions of processes. Taking green tea can only make this process better. Even at rest green tea extract can help you keep burning a lot of calories.
In studies that have been done on this, the amount of fat loss due to the effects of green tea ranges from 3 percent to 4 percent. That's the minimum given that other studies put the figure as high as 8 percent. In many of these studies, the best green it has the ability to boost metabolism even in the long-term. In one such study, the individuals that took green tea among 60 obese subjects lost up to 7.3 pounds in weight. They also were able to burn up to 183 extra calories every day for a cumulative three months.
Helping Reduce Your Appetite
Green tea doesn't just help increase your body's metabolism rate. It has also been found to reduce appetite thus reducing your calorie intake. You don't have to make any extra effort. This has been shown through a number of studies, although with conflicting results. In preliminary studies done in animals, green tea was shown to have the ability to cut the amount of fat absorbed from food. This is, however, yet to be done in humans.
If you are looking to lose weight, it is clear that using green tea can be a safe solution. But you can lose weight even faster if you take supplements with green tea mixed with other fat burning substances, like Thermacuts.
Read about the best supplements for weigh loss with green tea