Is Slim Dream Shake the best slimming shake on the market? You'll find answer to this question and many others in this Slim Dream Shake Review.
We'll also tell you what to expect from this slimming shake. People love slimming shakes as they are rich in the nutrients that your body needs to keep it healthy.
For many, a slimming shake or smoothie is a great ally for those who want to lose weight. Why? You don't need to prepare too much and cleanup is a breeze. You will need quite a few ingredients to make one and there is no cooking involved. What you get right after, is a fulfilling slimming shake that will keep you satiated.
Many others use the slimming shakes to stay away from the temptation of fast food. With just your blender and your chosen blend, you can save the day by whipping up something nutritious. This is really awesome, especially when you have no time to spare.
Let's get started.
What Can the Best Slimming Shakes Do for You?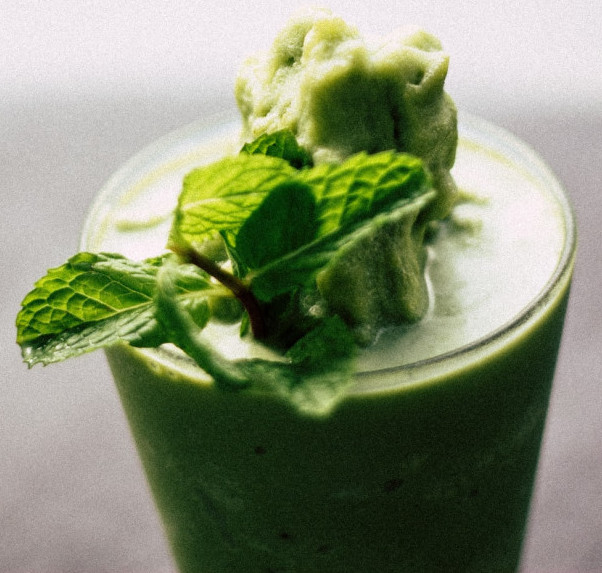 No matter what, the best slimming shakes claim, consuming them on their own will not suffice. If you want to enjoy those shakes while maximizing their benefits, you need to combine them with healthy snacks so it can act as your full meal.
By doing so, you supply your body with all the nourishment that it needs the whole day. Yes, they are that nutritious. They usually come in powdered form so they can be easily combined with water or any liquids to provide what your body needs.
People commonly consume these slimming shakes to shed off unwanted pounds, or to maintain a healthy weight. Those who want to get rid of the extra weight take a slimming shake in place of their usual meal to limit their calorie intake.
The best slimming shakes will help you feel satiated as it regulates your blood glucose level while providing you with fiber and protein. Thus, you avoid overeating altogether. But if you want gains, make the slimming shake as part of your daily snack.
Those who are always on-the-go will like taking a slimming shake as you can grab this and go. It will save you a lot of time, especially when you are extremely busy. So instead of munching on junk food out of convenience when you are in a hurry, you get to eat something that is instant yet nutritious. If truth be told, these are way better replacement for vending machine junk.
As mentioned, shakes like this are packed with fiber and protein. Those two keep you feeling full since they delay the digestive process. They also lessen levels of hormone that trigger hunger pangs. Fiber, in particular, moves through the digestive tract at a slow pace. As a result, you feel "stuffed" for longer period.
Now that this Slim Dream Shake review has briefly discussed about what the best slimming shakes can do, let's now talk about the Slim Dream Shake.
Slim Dream Shake Review – What Should I Expect from This Shake?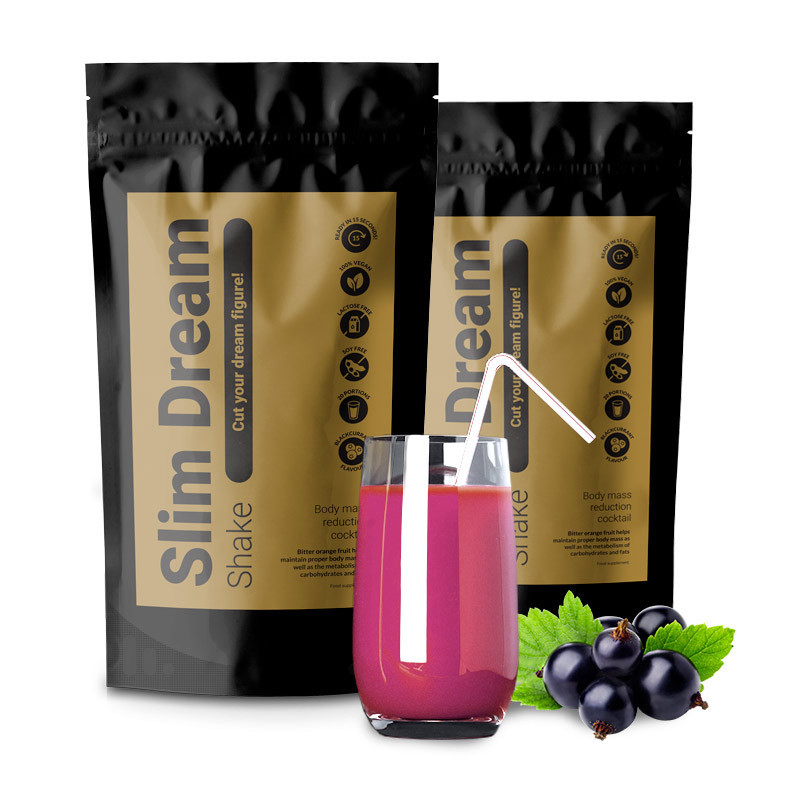 The Slim Dream Shake is a yummy and convenient way to get the figure of your dreams. It contains natural ingredients that help your body lose weight effectively.
What people like about it, apart from its taste, is that it is 100% vegan. As mentioned, it contains natural ingredients so its formula is guaranteed safe. Best of all, preparation is almost instant as it takes 15 seconds to make the cocktail.
How Do I Use This Slimming Shake?
If you want to create a basic concoction, you will need 150ml of water in a glass. Add in 10 grams of the powder (which is equal to 2 full teaspoons) into the water. Mix and drink.
See? It's that easy. But if you want your cocktail to feel more like a smoothie, let the mixture sit for 2 minutes or so. The fiber will thicken the concoction.
If you are bored, you can use the Slim Dream Shake as your base to get started. Some suggestions to add into the powder are coco milk and fruits. After which, blend it and enjoy your different creations.
Want a sample recipe? Then ready the following ingredients:
2 full teaspoons of Slim Dream Shake
150 ml coconut water
Kiwi
Lime
Fresh mint
Just blend them all and you have a brand new flavor of slimming shake.
Pregnant? Breastfeeding? No worries. Everyone can drink the Slim Dream Shake. It is vegan-friendly as well, and suitable for those who are lactose-intolerant. How is this possible? The reason is that it is made of natural ingredients that are 100% safe as confirmed by research.
The manufacturers suggest that you consume a cocktail with 2 full teaspoons of Slim Dream Shake each day. You can create about 20 cocktails with one pack of this shake.
How Do I Buy It?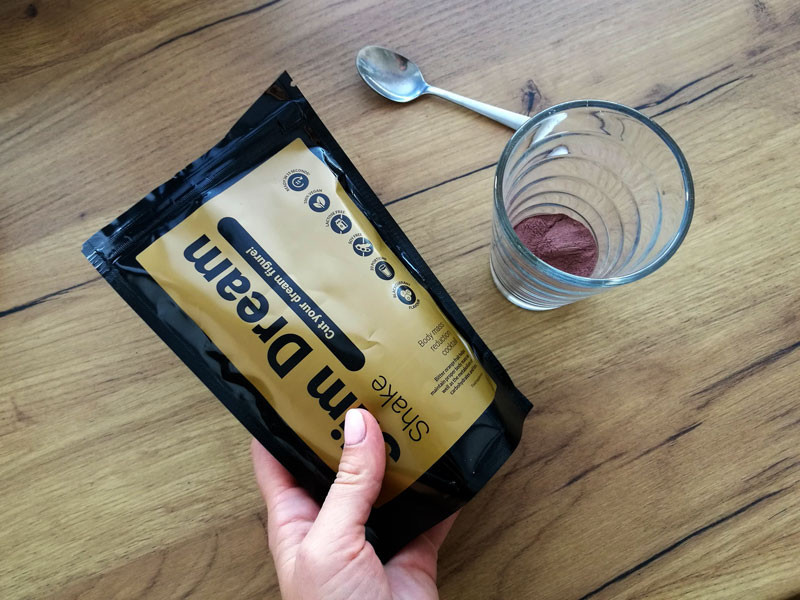 Just visit their official website to place your order. With a few simple steps, you can order, pay, and send the product to your home.
Slim Dream Shake Review – How Much Does It Cost?
In this Slim Dream Shake review, you will find out how much you need to avail their bundles. There are basically 3 different bundles to choose from.
Start Program
If you don't want to commit yet and just want to test the waters, this program is the best to purchase. With this program, you get a pack of the slimming shake for $45. It will last you for 20 days, but this is a good way to start. See if you like the taste and feel its effect.
Weight Loss
This is the most recommended among the bundles. Why? You will get to fully enjoy and feel the benefits of this set. You get 2 packs and another 1 for FREE, so you have 3 packs all in all. This is good for 2 months of use. Instead of $135, you only get to pay $89 for this bundle.
Slim You
This bundle contains 3 packs. But wait. The manufacturer will throw in 3 more for you FOR FREE so you get a total of 6 packs. This will only set you back $119 as they slashed their price from $270. Shipping is free for this bundle as well.
Not yet sure about Slim Dream Shake? Don't worry. You can return all your unopened packs and get a refund.
Slim Dream Shake Review – How Does It Work?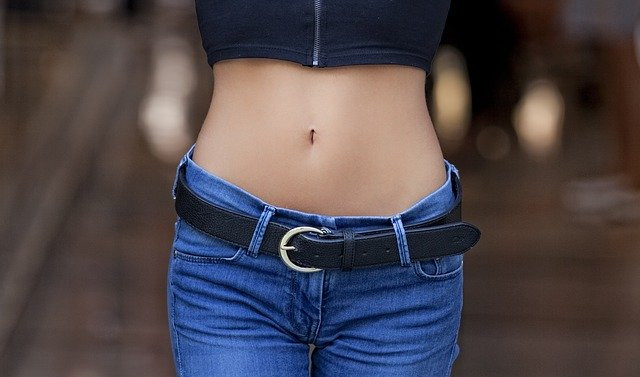 You will learn from this Slim Dream Shake review that it is a slimming shake that works because it has the following ingredients:
Apple fiber – based on studies, the fiber content in apples helps in losing weight. In a study conducted on over 130,000 individuals for more than 20 years, it was found that people who ate high-fiber fruits such as apples and pears lose more weight compared to those who prefer potatoes and peas. As per experts, fiber keeps you full so you don't eat too much. It also supports the good bacteria in your tummy so you have better gut health.
Bitter orange fruit extract – this ingredient is said to contain synephrine, which is a stimulant linked to ephedrine. When the FDA banned the use of ephedra in weight loss products, manufacturers used bitter orange as it is effective in losing weight. BUT, according to the FDA, people with high blood pressure, heart defect and condition, and other serious health condition should avoid this.
Blackcurrant fiber – did you know that a blackcurrant supplement can burn as much fat as four weeks of exercise? Blackcurrants also have both soluble and insoluble fiber. The former slows down the release of glucose and other nutrients to your bloodstream. The latter keeps you feeling satiated for a longer period.
Chokeberry fiber – Chokeberry or Aronia berry is known all throughout the world for its efficiency in weight loss. Its extract is said to lower blood sugar, cholesterol, and LDL cholesterol. Plus, it is packed with fiber. Do we still need to elaborate why fiber is helpful to those who want to get rid of excess weight?
Considering all the ingredients we have enumerated, do you think that the Slim Dream slimming shake can help you kick-start your weight loss journey?
Slim Dream Shake Review – Conclusion
From this Slim Dream Shake review, you can tell that the product has promise, first, because of its ease of use. It is easy to prepare. You don't need to take lots of time to do your cocktail. This is best for people who are always on the rush.
Instead of grabbing the nearest junk, you will be encouraged to whip one cocktail for yourself because, again, it is easy to prepare. With the Slim Dream Shake, your fat burning process is boosted, bowel functions improved, appetite is suppressed, while your cholesterol levels are reduced.
Its list of ingredients is something that is also worth noting. They are natural and safe – actually reassuring.
However, it contains bitter orange, which the FDA already warned that is not safe for those with serious medical conditions. Having said so, we suggest that you consult your doctor before trying this slimming shake just to be safe.
Click Here to Learn More About Slim Dream Shake