Clinique cosmetics have been and still are world-renowned for manufacturing high-quality skin care, cosmetics, and other products. For this reason, many are going gaga for their beauty products as they consistently deliver their promise.
They have a solution or a set of solutions for whatever aesthetic issue you may have. Dull and dry skin? Breakouts? Puffy under eyes? They have it covered… and you know that too, because you already tried their offerings for your different woes.
But just when you thought you have everything in check, one quick look in the mirror surprises you. You have large pores and you think that this is a tough challenge that you will need to conquer. Of course, you want to achieve that smooth and flawless-looking skin.
The bad news is that you can't make this problem just vanish. The science that we currently have does not allow us to make our pores smaller. But there are still things that we can do to make them LOOK smaller. How, you say? With Clinique face products such as the Clinique Pore Minimizer.
In this post, we will feature and review a set of 3 Clinique cosmetics including the Clinique Pore Minimizer Serum. But first, let us talk about what pore minimizers are and the magic that they bring to our lives.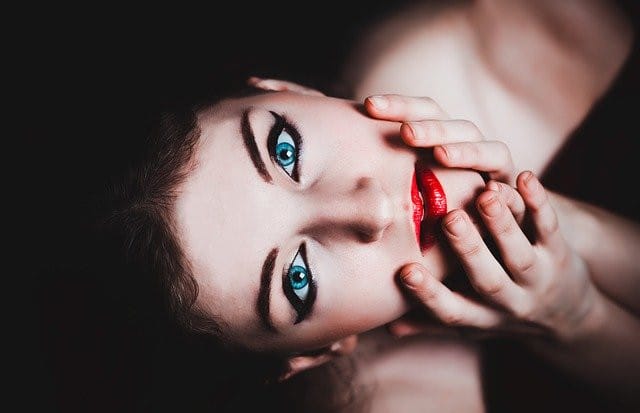 Pore Minimizers Defined
As you go through your daily activities, your pores can get clogged with dirt and bacteria. When this happens, your pores become larger. This is especially true for those who wear makeup on a daily basis (plus, you constantly forget to wash it off).
Cleansing before going to bed can stop this from happening. However, this is not always the case for everyone. There are those who find it difficult to completely remove all the accumulated dirt and oils.
Fortunately, there is a wide array of pore minimizers available today. There are moisturizing creams, serums, masks, scrubs, gels, and more. There are products that promise satisfying results immediately, while some take weeks or so to show a difference. These pore minimizers help in thoroughly cleansing and helping the pores look smaller.
Apart from diminishing pores, pore minimizers are also said to stop acne from appearing or reoccurring by cleaning and moisturizing your face. Add this product to your nightly cleansing routine and you will surely see clearer and healthier skin.
Aside from stopping acne, there are also pore minimizers that insist that they can put a stop to rosacea, lessen blackheads, alleviate skin issues, and remedy sun damage. They have silicone-based additives, vitamin C and E, and provide protection from UV rays.
More importantly, these minimizers have Emu oil which is an anti-microbial element that is said to remove scars, stretch marks, and relieve dry skin.
Clinique Pore Minimizer: Creating That Airbrushed Effect
As mentioned earlier, Clinique face products help countless of women achieve their beauty goals. If you are just like me who wants to see a flawless, magazine cover-worthy beauty looking back in the mirror, then you need to check out these Clinique cosmetics.
Clinique Pore Refining Solutions Instant Perfector
This Clinique Pore Minimizer claims to instantly significantly reduce your pore size. It is made to be sweat- and humidity-resistant so the matte finish lasts up to 8 hours.
Here's what I think. This is worth your money. You will look like a million bucks as it feels impeccably silky on your skin.
It is light and leaves a powdery matte look that reduces the size of your pores and make you look like you are airbrushed by a professional makeup artist. It keeps your face oil-free as well. However, this does not last as long as 8 hours.
I was quite sad about this because I expected it to last that long. I ended up using blotting paper and powder to keep the oil from showing. I'd like to commend its ability to fill out pores and scars well though. It works like a spackle which is amazing to me.
What we love about this Clinique Pore Minimizer:
Silky feel
Effectively fills out pores
Free of fragrance
Light
Easy to apply under or on top of makeup
Best for women who are always on-the-go
Can dry up oil from sunscreen
What we wish to change:
Matte feel does not last for 8 hours
Too little for its price
Needs retouch to stop the oil
Will show dry skin if used too much
Currently, it has 4.4 out of 5 stars and is Amazon's choice. Quite promising, no?
Click here to see it on Amazon
Clinique Pore Refining Correcting Serum
Clinique Cosmetics claim that this Clinique Pore Minimizing Serum reduces the appearance of pores by up to 58% in just two weeks of use. Aren't you curious by this? I am. I most certainly am curious about this. I mean, how do they do that?

These are their secrets:
Promotes cell maturation – the formula has Padina Pavonica Extract to trigger an enzyme that keeps cells healthy when they reach the outer layer of the skin. This keeps the skin smooth, and prevents large pores.
Stabilizes oil production – Sebum production is lessened by using the Laminaria Saccharina Extract. Hydrolyzed Soy Proteins plus Coconut Aid locate the parts with too much sebum and minimize production to keep the skin's moisture just right. What this means for us is that when there's a balance in sebum production, the pores will not be clogged with oil and will stay youthful.
Promotes natural and gentle skin peeling to keep skin smooth – this is all thanks to Salicylic Acid and Acetyl Glucosamine. These two mildly exfoliate dead and dull skin cells that cover the pores so the pores are cleared off. They also keep the pores from being stretched too much making them look larger.
This Clinique pore minimizer serum made my skin satiny soft and smooth. Unfortunately, I did not notice a huge difference in my pores in just two weeks of use.
What we love about this Clinique Pore Minimizer:
Not greasy or oily – is not oily even when applied with moisturizer
Easily absorbs
Economical – the bottle pump makes it easy to get a small amount
Makes skin soft and smooth
Feels like you just exfoliated
What we wish to change:
No huge difference in pore size
Did not remove blackheads
Price
It currently has a rating of 4.4 out of 5 stars on Amazon with a majority of 44 satisfied customers. It is also Amazon's choice, so I guess this speaks volumes about its performance.
Click here to see it on Amazon
Clinique Pore Refining Solutions Stay-Matte Hydrator
From the name itself, you can tell that it is made to hydrate the areas that needs moisturizing. It also curbs excess oil so you are shine-free for up to 8 hours.
This is perfect for those with combination skin. It keeps your T-zone fresh with matte finish while making pores look smaller. Your skin feels rejuvenated as well.
Use this Clinique Pore Minimizer every morning and night to see the effect.
What we love about this Clinique Pore Minimizer:
Effective in refining pores
Moisturizes and mattifies our skin
A little goes a long way
Does not dry skin
Best for sensitive, oily combination skin
Great for acne prone skin
Good packaging
Fades shine
Lasts long
What we wish to change:
A bit thick
A few others noticed clogged pores and rashes
Drying feeling for some after the application
Price
Currently, it has 3.9 out of 5 star rating on Amazon. Not bad if you ask me.
Click here to see it on Amazon
Conclusion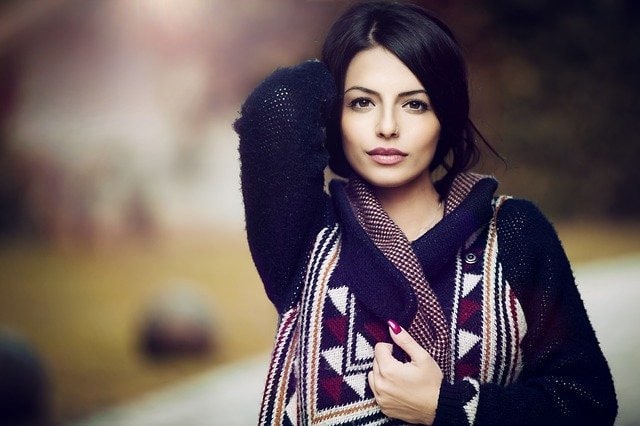 I am going to tell you outright that no amount of Clinique cosmetics or Clinique pore minimizer can keep your pores looking small if you don't take care of yourself.
You need to keep your pores clear and clean by having a daily ritual. Get rid of all your dirt, dead skin, and other debris by cleansing before going to bed as not doing so will cause pimples and blackheads. You know where this leads, right?
Yes, you get larger pores.
Also, don't forget to remove your makeup or you get an assortment of skin issues when all the dirt and all the other icky gunk are trapped inside your pores.
Just remember to pair your nightly beauty routine with the Clinique cosmetics in this post and you are assured of a younger looking and refined skin.