The best weight management supplements will not only help you lose weight, but they will keep your weight as it should be. If you're obese or underweight, it means it isn't your natural healthy body weight.
The Best Weight Management Supplements
It's sometimes harder to stay in shape after weight loss than to lose weight, but with good weight management supplements you'll be able to lose weight and maintain it too.
You should always use the supplements that contain only natural ingredients. It's not worth it, to lose weight, but to harm your long term health in the process. So, here, I will review only the natural weight loss and weight management supplements.
Some of the best weight management supplements on the market are the supplements with green tea, green coffee and Garcinia Cambogia.
The Best Weight Management Supplements with Green Tea
Green tea is one of the healthiest substances, if taken in the proper amount. If you buy the green tea supplements and take them in the recommended doses, then you should be safe, but it's always good to consult your doctor.
Green tea is not only very good for weight management, but also for overall health. It's recommended even for oral health. Green tea not only burns fat, but it also suppresses appetite, so you'll be naturally inclined to eat less. Green tea is also a great source of antioxidants.
Having a cup of green tea is usually a good idea, but it's also a good idea to take some supplements that contain green tea combined with other weight management supplements, so you can get the most from your supplementation.
Here Is the Review of the Best Green Tea Weight Loss Supplements
The Best Weight Management Supplements with Green Coffee Beans
Green coffee could easily compete with green tea for weight management, but unfortunately green coffee isn't tasty like green tea. It's hard to drink it, because of its bitter taste. So, in case of green coffee, the pills are much more popular that the drink.
Green coffee is great for weight management thanks to caffeine and chlorogenic acid. Those two substances help burn fat, slow the breakdown of carbohydrates, and improve metabolism.
Green coffee has also many health benefits and is a good source of antioxidants. It lowers blood pressure, stabilizes blood sugar, and improves immunity.
It has much less caffeine than roasted coffee, but more than green tea. If you get the jitters after caffeine consumption, then the green coffee supplements aren't for you. If you like to get a boost of caffeine when you're feeling tired or sleepy, then the green coffee supplements might be better for you than green tea supplements.
Here is a short review of the best green coffee supplements on the market:
Green Coffee Bean Max
Green Coffee Bean Max is made from 100% natural green coffee beans, without any additives. This product is great because it isn't just pills. It's a full weight management program, which includes the supplement, diet and exercises. If you apply this program, you will not only lose weight, but easily maintain your perfect weight and improve your overall health.
Click Here to Learn More About Green Coffee Bean Max
Click Here to Get A Free Bottle of Green Coffee Bean Max on Select Packages
Green Coffee Plus (Great for both, men and women)
This is another great supplement with green coffee beans. It's slightly cheaper than Green Coffee Bean Max, but there's no free bottle offer.
Click Here to Read My Comprehensive Review of Green Coffee Plus
Green Coffee 5K
Green Coffee 5K contains 5,000 mg of pure extract from organically grown green coffee. So, this supplement is probably the strongest green coffee supplement on the market. Just one pill a day is enough. If you're looking for a powerful green coffee supplement, then this one might be a good choice.
Click Here to Learn More About Green Coffee 5K
The Best Weight Management Supplements with Garcinia Cambogia
Garcinia Cambogia has many health benefits, like keeping blood sugar and cholesterol levels in check, and reducing joint pains. It also increases energy and improves concentration.
But what's more important for weight management, it blocks the body's ability to produce fat, it suppresses appetite and reduces cravings for sugar, improves bowel movement, and it somehow makes people more physically active.
It's important to avoid some cheap Garcinia Cambogia supplements, because they might bring some bad side effects. It's also good to buy some Garcinia Cambogia supplements, that also contain some other important wealth management ingredients.
Here's the review of the best supplements on the market with Garcinia Cambogia:
Green Barley Plus Supplement
Green Barley Plus supplement contains green barley and Garcinia Cambogia. Green barley is also very beneficial for weight management and overall health. This supplement contains two great ingredients, so it's highly recommended.
Click Here to Read the Comprehensive Review of Green Barley Plus
Garcinia Cambogia Actives (My no.1 recommended weight management supplement for women)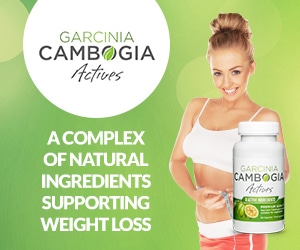 I kept the best for the last. I consider Garcinia Cambogia Actives as one of the best supplements on the market because it contains all the ingredients that I described above, plus some more.
The main ingredients of Garcinia Cambogia Actives are:
Garcinia Cambogia
Green Tea
Green Coffee
Guarana
Black Pepper
Cayenne Pepper
Guarana is great for fitness because it's stronger than coffee, so it gives lots of energy. It's very good for thermogenesis, and it also removes fatigue. The same as green tea and green coffee, it's a great source of antioxidants.
Cayenne Pepper suppresses appetite, burns fat and improves metabolism.
Black Pepper improves digestion, fights obesity and diseases caused by obesity.
Click Here to Read the Comprehensive Review of Garcinia Cambogia Actives
Summary of The Best Weight Management Supplements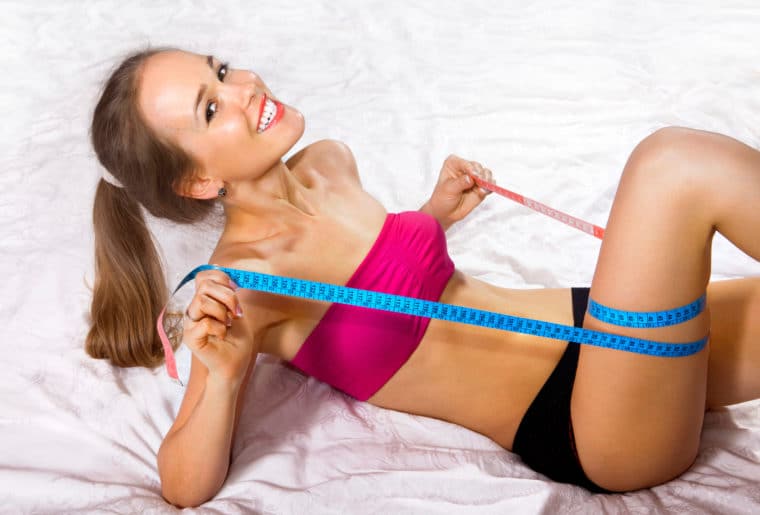 If you're looking for the best weight management supplement, then you should make sure that it contains at least one of the above described ingredients, like green tea, green coffee or Garcinia Cambogia. It would be the best if it contains all of them. Therefore, my favorite weight management supplement is Garcinia Cambogia Actives.
But we are all different, have different bodies and different needs, so I reviewed different supplements to help you find the best one for you.